This update is, somewhat unusually, going to begin with a gastrointestinal update.
On Monday, August 19th, kickass photographer Corbin Smith and I hit the CNE on behalf of Torontoist. We has one goal in mind: to seek out and devour the weirdest, foulest, most horrifying food we could find. And we succeeded.
One of the things we ate was the cronut burger. A cronut is apparently a mutant hybrid of a croissant and a donut, and it was pressed into service as the bun for a greasy cheeseburger. This was actually one of the least offensive things we ate, and one that caused the least gastrointestinal horror (though the Chowdah Fries caused the worst burps in the history of mankind, and let's just say that there is WAY TOO MUCH red dye in the Jack'd sandwich).
However, last night 12 people fell ill after eating the Cronut Burger, and 5 had to be hospitalized. As of now, Epic Burgers and Waffles, the vendor responsible for the Cronut burger, is shut down for a health inspection.
I eagerly await the manifestation of my superpowers. I super hope that said powers don't involve having a tapeworm.
Album Reviews
I missed this one in the last roundup, but my review of Fleshgod Apocalypse's new record Labyrinth is up on Abour Heavy Metal. "[They] occupy one of the most interesting and frustrating creative positions imaginable: being constantly overshadowed by themselves."
Things tend to go up in batches on Exclaim!, and so a few were posted yesterday: All Uproarious Darkness by Vasaeleth "is unforgiving and icy enough to raise hackles and shudders"; All Hail Corrosion by Ephemeros possesses "the same kind of unrelenting pressure that forces magma to burst from the earth"; Ghoul's EP of covers, Intermediate Level Hard-Core, originally released for Record Store Day, is "a fleeting disembowelment …[but] a great deal of offal-drenched fun"; and Watain's new full-length, The Wild Hunt (which I feel has been critiqued more harshly than it deserves, generally speaking), "is a more diverse, exploratory effort than their previous offerings."

And finally, my latest Sound Advice column for Torontist went up today, featuring the stellar review from Toronto's Fresh Snow, entitled I. "A steamy, eerie, and often razor-sharp combination of noise, ambience, and anaesthesia."
Puppy News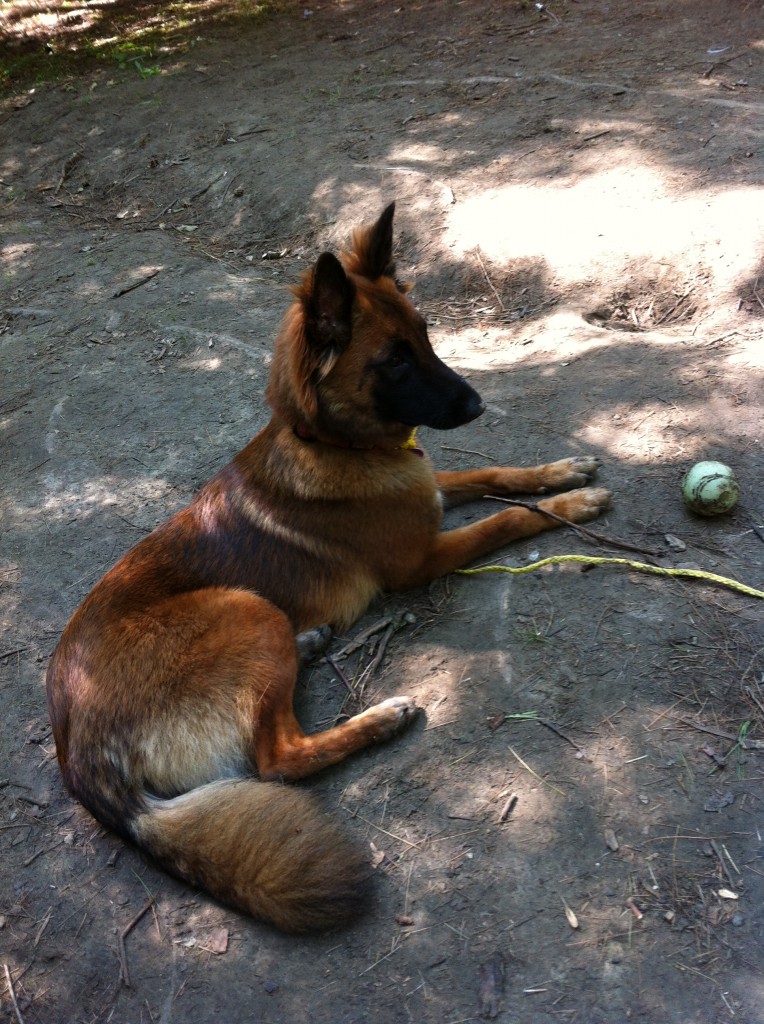 We took Harley camping at Sibbald Point, and she is very pretty.